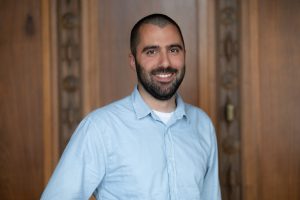 Avtandil Abashishvili joined the RTG team at the Chair of Prof. Dr. Philip Jung (TUD) in 2019 and defended his dissertation successfully in Spring 2023. He has a Bachelor's degree in Economics from Tbilisi State University, Georgia and a MSc degree in International Economics from the University of Mainz in Germany.  Avtandil is an alumnus of the US State department financed Future Leaders Exchange Program and DAAD ERP study scholarship. He has more than three years of professional working experience at private and public institutions, including Tbilisi Municipality City Hall. Besides, he is an active film photographer and mountaineer.
His research interests are International Trade, Labor Economics, and Regional Economics.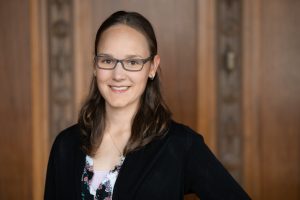 Lea Nassal is a graduating PhD student in the academic job market 2023/24. She is working at the Chair of Marie Paul at the University of Duisburg-Essen (UDE). Prior to joining the RTG, she studied economics at the University of Bonn where she received her Bachelor's and Master's degree.
Lea's main research interests are labor, gender and health Economics.
E-Mail: lea.nassal@uni-due.de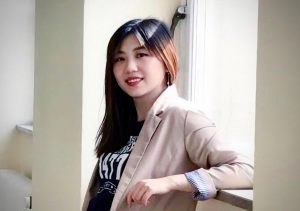 Lu Wei is a graduating PhD student in the job market 2024, working under the guidance of Prof. Dr. Tobias Seidel at the University of Duisburg-Essen. Before joining the RTG for her doctoral studies, Lu achieved a Master's degree in Economics from Eberhard Karls University of Tübingen and a Bachelor's degree in International Finance from the Shanghai University of Finance and Economics. Her scholarly pursuits are enriched by diverse professional experiences in investment management and economic consulting. Lu's research is primarily centered around International Trade,  Regional and Urban Economics. Her doctoral research projects include notable works such as "A Quantitative Analysis of the EU – South Korea Free Trade Agreement", "Trade Liberalization and Production Fragmentation", and "High-Speed Rail and Regional Disparities in China: A Quantitative Analysis".
E-Mail: lu.wei@uni-due.de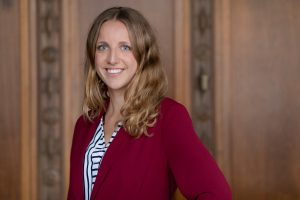 Maren Kaliske defended her dissertation successfully in Fall 2023 at the chair of Christiane Hellmanzik for urban, regional and international economics at the Technical University of Dortmund. She is holding a Bachelor in Politics and Economics from the University of Münster, Germany and a Master in Economics from Trinity College Dublin, Ireland. Her main research area is in the field of international trade and regional economics, where she provides novel evidence on the dynamics of national and regional trade and investment flows in the European Union. She works with theoretically embedded empirical analysis using large datasets on international and regional trade as well as investment flows both on aggregate and firm level.
Her three dissertation chapters consider different aspects of the intra-EU trade relations, i.e. political convergence, environmental policy preferences and investment in road infrastructure.
Read more:  https://maren-kaliske.com/
E-Mail: Maren.Kaliske@tu-dortmund.de